Date: Thursday, May 19, 2022
Time: 11:00 AM EST
Duration: 1 Hour
Zero Trust is built with multiple defenses working together to make a strong and secure network. Join Ingram Micro representatives Jerry Diedrichs and Michael Wier to learn about the Zero Trust Model and the strategies that can help transform your security structure during the digital transformation.
Join us to gain insight into these key takeaways:
Methodology

Gain information on integrated end-to-end strategies and security protocols for the business.
Zero Trust SASE Strategies

Gain insight into the Secure Access Service Edge (SASE) framework providing safeguarded and rapid solutions that meet the challenges associated with your business's digital transformation.
Zero Trust and CMMC

Gain an understanding of how to use Zero Trust to limit access to Controlled Unclassified Information (CUI) and limit data loss in line with CMMC regulations.



NIST 800-207

Biden administration issued an executive order that mandated every US Federal Agency adhere to the NIST 800-207. The mandate was a drive towards implementing the Zero Trust model and a consequence of the nation's increasing number of high-profile security breaches. As a result, this is seen as the standard model for Zero Trust.
The Importance of Implementation

A Zero Trust model is the precautionary measures taken to maintain strict access control by trusting actions or individuals already inside the network perimeter. Every action taken is evaluated for need and risk. Always assume something can be a threat until verified.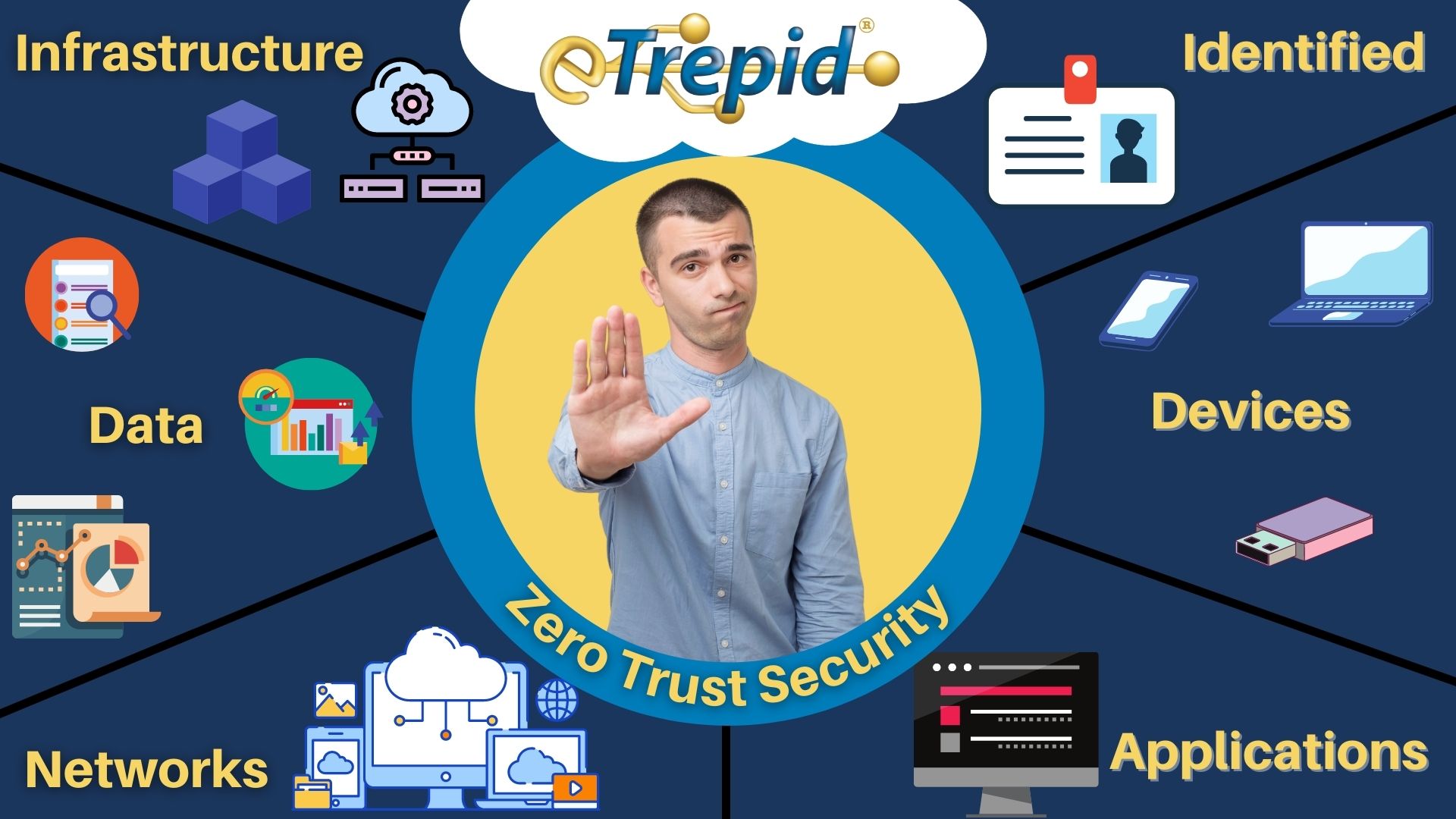 Zero Trust
The first 100 people to RSVP and remain on for the entire event will receive a $10 Starbucks gift card.
Jerry Diedrichs,
Technology Consultant
Jerry has been leading Ingram Micro's Zero-Trust technical go to market messaging on the zero-trust initiative since June 2021. In this role, Jerry has been providing enablement support for partner go-to-market strategies surrounding the increasing adoption of the zero-trust cybersecurity model.
Prior to re-entering cybersecurity as a sales engineer in 2014, Jerry was the IT department head at a large city in Washington state where he served as a CISO before the term was coined. Recently Jerry has been involved as a sales engineer and channel engineer with organizations including Forcepoint, FireEye, and Digital Guardian.
His diverse experience as a customer department manager and systems engineer, and cybersecurity channel and pre-sale engineer, provides him the unique ability to see the business through the filters of the sales team, and the customer (both management and, the hands on engineer.
Michael Wier, Technical Marketing Engineer
Michael Wier is a CMMC-RP and Tech Force Specialist for security frameworks, standards, and compliance. He is also the technical marketing engineer at Ingram Micro representing Okta and PKWARE. He has previously held certifications and/or positions serving Fortinet, Juniper, Cisco, WatchGuard, SonicWall, and Sophos. Before moving into the cybersecurity field, Michael was at various times an educational technology trainer, an entrepreneur, and a professional musician.
John Well Flores, eTrepid's Business Development Manager
As eTrepid's business development manager, John Flores focuses primarily on serving customers, ensuring an avenue of communication for procuring modern cybersecurity solutions. Passionate about learning new things, John enjoys "collaborating on new concepts and sharing tips and tricks to make people's jobs easier." With 10 years of experience in financial technology and solution development, John is known for his enthusiastic energy in addressing customer needs and connecting with them where they are.